Discover Corsica
It is undoubtedly one of the most beautiful regions of France. Its countryside is like a collection of postcards: mountain landscapes, coves diving straight down to the sea, long white-sand beaches, plateaus and sheer cliffs, turquoise water and marine reserves... Prepare to be wowed!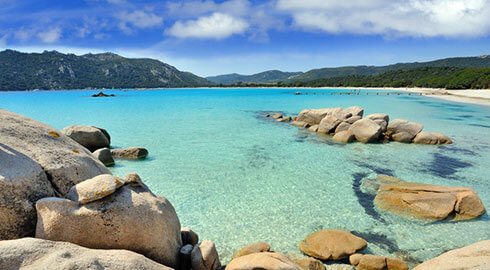 Heavenly natural wonders
Corsica is overflowing with sublime countryside. There are some must-see sites for your travel notebook: the bay of Santa Giulia, the Lavezzi Islands only some ten kilometres from Bonifacio, the Calanques de Piana, the Gulf of Porto and of Girolata, the Agriates Desert... Corsica offers its treasures to all nature-lovers, whether you're more about beaches and the ocean, or mountains and rivers.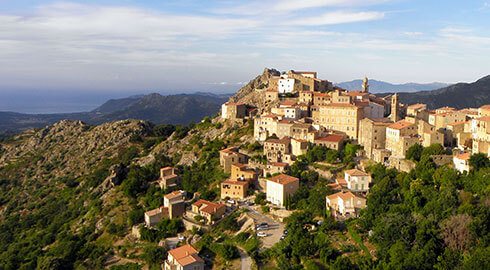 Architectural heritage
The citadels, the Genoese towers and the fortifications are all witnesses of the past. Proudly built, these building are the pride of Corsica. You can also discover the old traditional perched villages, where the stone houses seem to have been built in disarray. This arrangement - so typical of Balagne and Casinca - will take you back in time.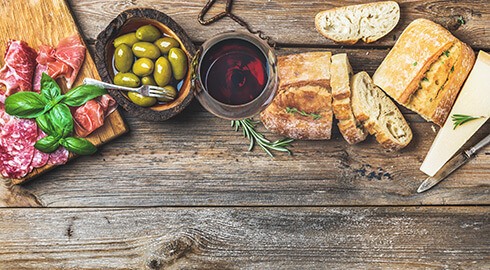 Corsican gastronomy
For a bit of charcuterie, you can try some coppa (pork cold-cut), lonzu (cured pork), prisuttu (raw ham) or figatellu (smoked pork sausage) at the markets. In terms of cheese, don't miss out on trying some brocciu (a young white cheese), and accompany it all with a good Vin de Corse (AOC). For something different, there is also a huge variety of pasta inherited from the Italians: ravioli, cannelloni, wild boar lasagne or pasta sciutta.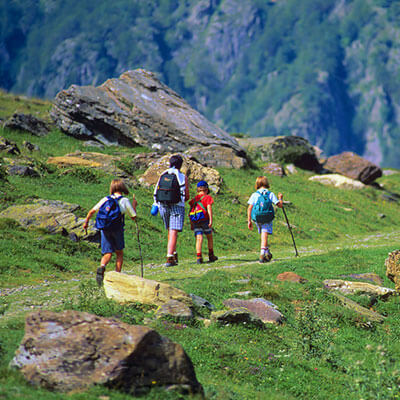 All keen walkers or seasoned hikers will, one day or another, want to take some steps along the GR20. It is the most beautiful and legendary of all the French walking trails.