Enjoy a 100% relaxing experience
Say goodbye to the stress of everyday life and the frenetic pace of the working week; here is a selection of our campsites where your well-being is key. Close your eyes, unwind and let yourself be transported to a world of pure relaxation.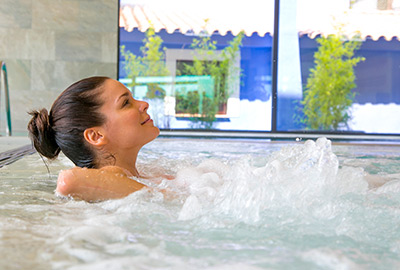 Spas and well-being centre
Our campsites are equipped with either HOM'Spas (brought to you by Homair), or independent spas, most of which offer: saunas, steam rooms, hot tubs, balneotherapy and massage facilities, solariums, manicures and face and body treatments etc. and, of course, professional staff to administer each treatment. A quiet relaxation space so you return from your holiday fully rested and relaxed.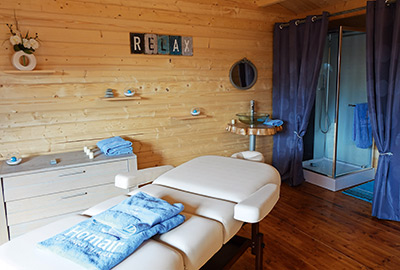 An ideal, cosy setting
You'll love our campsite facilities, but you'll also appreciate the ideal setting, next to large, sandy beaches or small isolated coves; near charming cities - Rome, for example - or fairytale islands, like the Porquerolles; on the banks of Lake Garda, ideal for a relaxed stroll, or in small port towns..... where you can soak up the soothing summer atmosphere.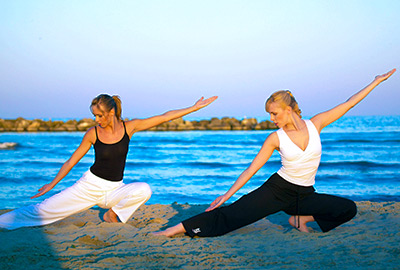 A bit of sport
Sport doesn't necessarily have to mean suffering, aches and pains and breathlessness. We offer a range of gentle, enjoyable activities so you can keep fit but also feel thoroughly relaxed during your holidays: yoga sessions on the beach, outdoor fitness and stretching, fishing from the lake shore or river bank, golf, or hiking and horse-riding through the forest.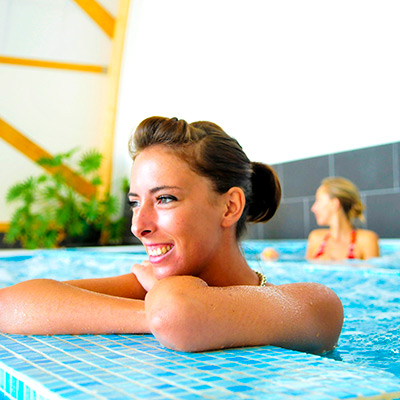 A great idea: our Mer and Soleil campsite in Cap d'Agde offers preferential rates to the BalnéoCap Spa.
Une bulle de détente pour vos vacances