Holidays with a dog
It can sometimes be difficult to leave your loyal four-legged friend in another's care, and in fact you would probably like him to come along - he has the right to a holiday too! At Homair, we also love our dogs, and we understand this feeling. That's why a great many of our campsites welcome dogs with open arms! Excluding 1st and 2nd category dogs, your four-legged friends can enjoy a holiday with you, within the limit of one dog per mobile home.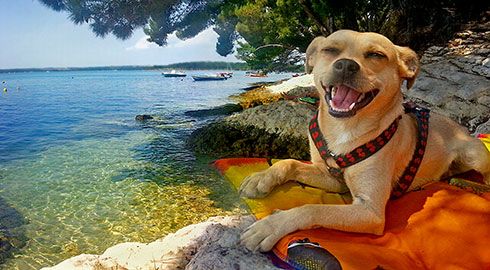 A home away from home
Comfortably settled in the shade of the pergola, your dog will enjoy a sweet holiday at our campsites. He can stay with you at your mobile home so that everyone has the best time possible. In terms of hygiene and services, there are of course designated dog areas provided here and there around our streets.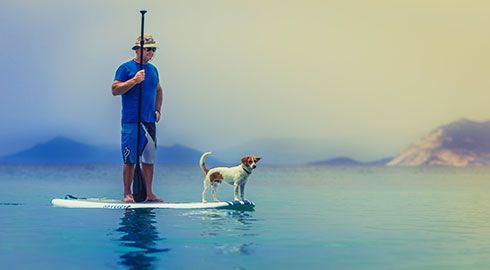 Walks and the open air
Take your pick of seaside and nature walks... our campsites are perfectly located for both! We do everything we can to ensure your dog can enjoy the same pleasures as you. However, please verify the current legislation, particularly regarding public beaches.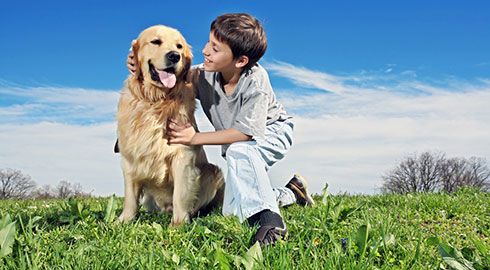 Dogs welcome, but...
However, please know that our teams pay particular attention to cleaning the mobile home after you leave, as not all our customers are "dog friendly". Even if we love our fluffballs, no one likes finding them everywhere in their accommodation!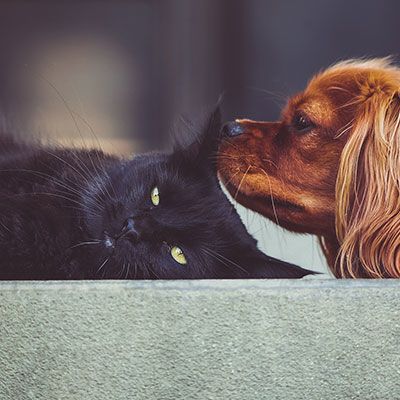 We also remind you that only dogs are accepted at our campsites (excluding category 1 and 2 and with an up-to-date immunization record). We apologise most sincerely to cats, fish, birds and all other kinds of pets.