Discover our wheelchair-friendly rentals
To ensure that accessibility is no longer a problem, many of our campsites now offers mobile homes suitable for people with reduced mobility.
Wide doors, a redesigned layout, an adapted bathroom, an accessible kitchen... Our 35 m² mobile homes are easy to get around and offer maximum space. The specially designed layout offers you immediate access and optimal independence in all the rooms. Outside, the large terrace with integrated ramp means you can enjoy your evenings to the full.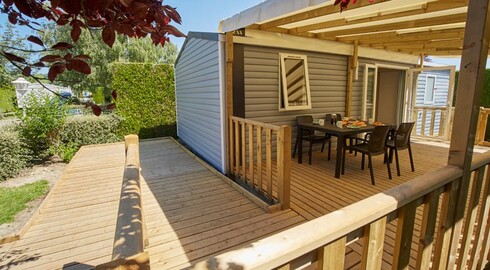 Adapted facilities
At Homair Vacances, we aim to provide you with optimal living comfort, which is why we offer adapted and accessible mobile homes with an access ramp as well as facilities designed for moving around in a wheelchair. From the reception, to the restaurant, through to the aquatic space, everything has been designed so that you can access it. You can enjoy your camping holiday with no hassle!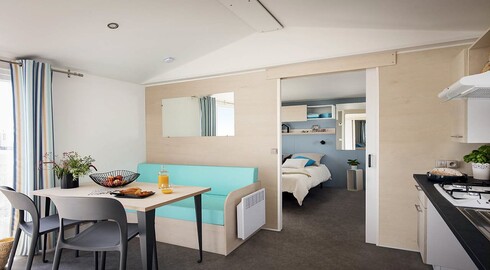 A functional interior
We have paid particular attention to the choice of our wheelchair-friendly mobile homes. They are well fitted out and perfectly suited to the specific needs of people with disabilities. Sliding doors make it easy to access all the rooms. The kitchen, with cabinets at just the right height, opens onto a spacious living room where wheelchairs can move around freely. The bathroom has also been redesigned: the toilets are raised, and a grab bar has been added to make transfers easier, the shower cabin is equipped with a reinforced seat to ensure maximum independence. The bedrooms are also designed to include plenty of free space for getting around in a wheelchair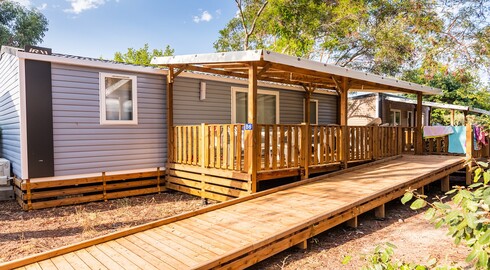 A landscaped exterior
Travel hassle free with Homair Vacances! Our facilities give you easy access to all our services. And to ensure you can make the most of your accommodation and simplify getting around, a low-sloped and sufficiently wide access ramp has been installed so that wheelchairs can move around freely. Evenings with family and friends on your terrace await you.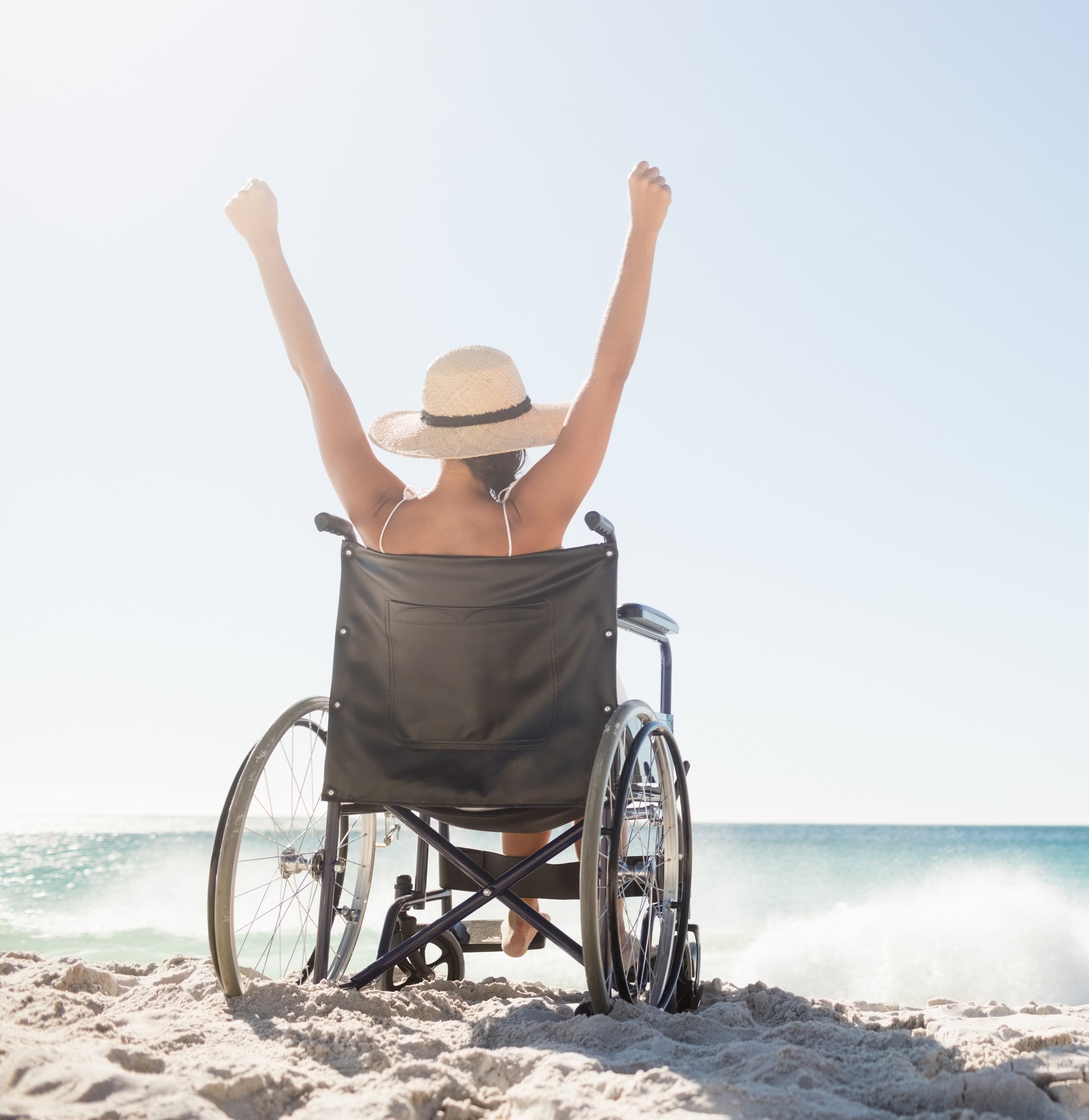 Accommodation for people with disabilities is primarily reserved for people with reduced mobility and accompanying friends or family.